The Community of Democracies provides Governing Council Member States with a forum in which to work together to learn from each other and identify global priorities for diplomatic action to advance and defend democracy, including through collective diplomatic action at the UN and in other multilateral fora.
In addition to facilitating joint diplomatic action, the Community provides an international forum that facilitates mutual dialogue, learning, and exchange of experiences among Members.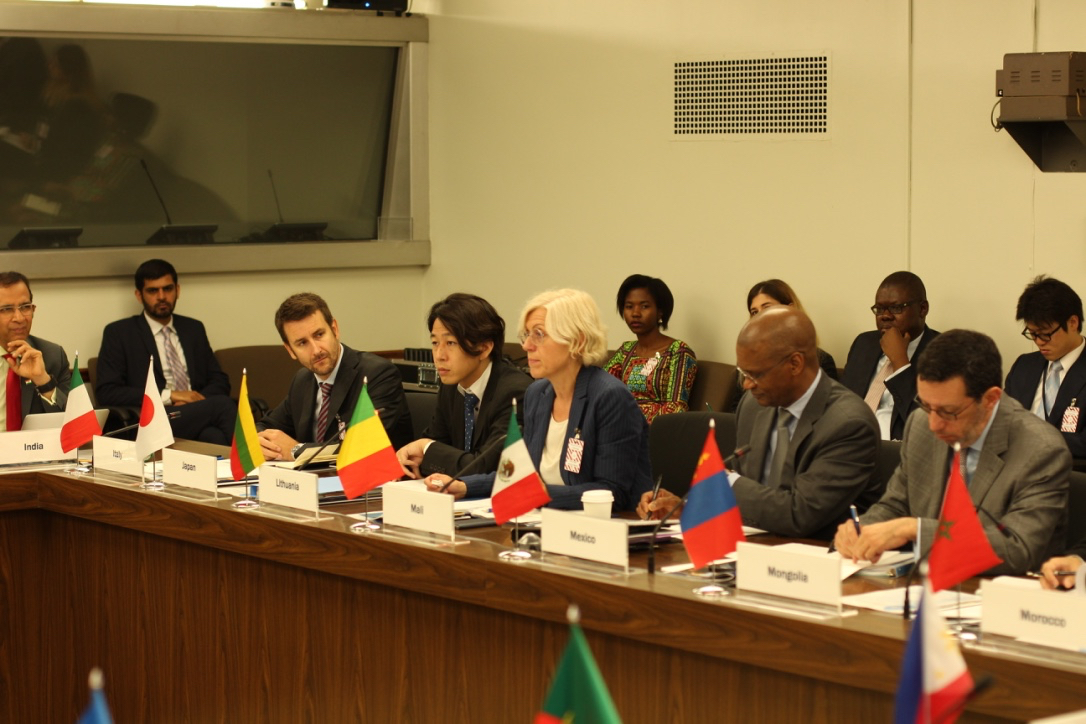 In line with the CoD's Strategic Plan 2018-2023, the Governing Council Member States aim to increase and deepen their dialogue on the challenges that they face as democracies. This includes increasing opportunities for mutual dialogue, exchange of experiences, and lessons learned concerning increasing citizen trust and expanding inclusive participation in democratic processes, particularly with respect to expanding political participation for women, youth, and minority groups.
The diversity of the Governing Council's Membership, which includes countries from most world regions as well as states at different stages in their democratic journey, creates the potential to draw on a wide pool of experiences and information sources to spur action and facilitate peer learning.
Areas of focus include:
Utilizing Governing Council meetings as a platform to discuss specific challenges to broadening political participation, which affect new and established democracies alike in the Community
Ensuring that the Governing Council agenda prioritizes discussion of challenges that confront a broad cross-section of the Governing Council Member States, including established democracies
Inviting the UN, international and regional organizations, civil society and human rights defenders with expertise in the particular challenge to provide briefings to the Governing Council on the specific issues under discussion and potential solutions
Inviting human rights leaders to participate in Governing Council meetings to ensure inclusivity